Attain is recognized as one of Canada's leader's in technology consulting and engineering within the government, amongst building owners, education, health care, institutional, commercial & industrial sectors. Clients benefit from our expertise as independent consulting engineers.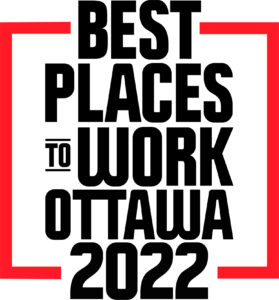 This award is validation that we are going in the right direction when making employee well-being a top priority. The work our team members do tips the scales and meets our client's needs because we have a passionate team working together to deliver the best services possible.
At Attain, we set out to make using technology a part of making people's jobs easier. To that end, we help clients who oversee significant properties to better understand, control, and protect their technology assets. As a professional consulting and engineering firm, trusted advisors, and seasoned managers, we help our clients to avoid unwanted surprises, increase revenue streams, support tenants, and enable smart buildings.
Only Attain specializes in delivering both short-term and long-term strategies for the management of these interconnected infrastructures:
Our process delivers the roadmap, the language, and the tools necessary to ensure that these systems and services are installed, delivered and maintained in coherent, secure, reliable, and cost-effective fashion with minimal impact to facilities and building design.
Attain believes in delivering excellence and we focus on hiring people who are looking for more than a job. Attitude, ambition, transparency and humility are a part of our fabric. We support our new hires through a mentoring program which brings people together and helps to strengthen our company culture and accelerate our new employees' integration into the company. We love people who have a natural curiosity and give them plenty of opportunity to explore. We empower our managers to do the next right thing, whatever that may be; right for their employees, right for their team, right for the company and right for our customers.
Attain supports and promotes diversity, equity and inclusion throughout our entire organization.
Attain is looking for a full-time, bilingual (French/English) Project Coordinator to join our growing team. While the Project Coordinator will report directly to the Operations Manager, he/she will provide support to a number of Project Managers.
Location: Ottawa (hybrid remote/office) or Montreal (remote)